Can you believe that Halloween is around the corner? We LOVE Halloween around here… We got a really good deal on some ELABORATE adult costumes last year… So I will be Beauty and my Hubby The Beast. LOL We decided we wanted to go all out on some theatrical costumes – so we will have to wear them for MANY years to come!
The kids however, are another story…

They are always changing their minds on what they want to be for Halloween…

We are always looking online for costume ideas.

Did you know there is even blogs dedicated to Halloween?

Costume Chatter Blog is one of our favorites.
My youngest is still in Superhero mode.

He will probably be a superhero, but he isn't sure which one.

Ahhh the dilemmas of a six year old!

My oldest is of the age where he doesn't want to be Superman anymore…

He loves funny Halloween costumes, but is also really into that ghoulish, gory, scary stuff.

This is my hubby: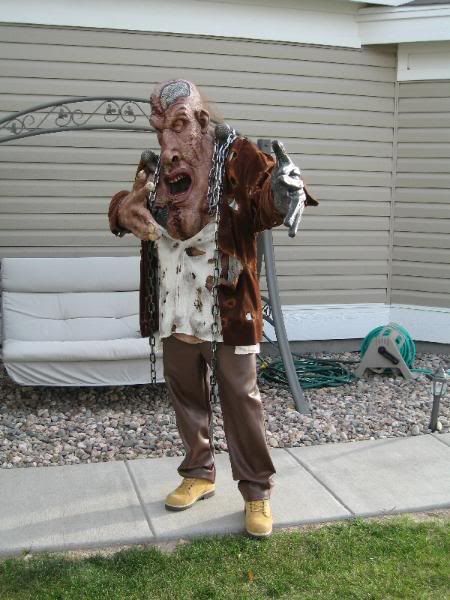 So yeah - I wonder where he gets it from! My oldest son will probably be almost as scary as my husband this year... Whichever costume freaks out his little brother the most - this is the one he will pick.
In any case, well be sure to be surfing the web for Halloween safety tips. We always have to remind the kids how to be safe on Halloween night – especially since my oldest will be probably be out with his friends. Times are just not the same…
Anyway, if you have any favorite Halloween activities or websites, please feel free to share them!